BOOZY BOUQUETS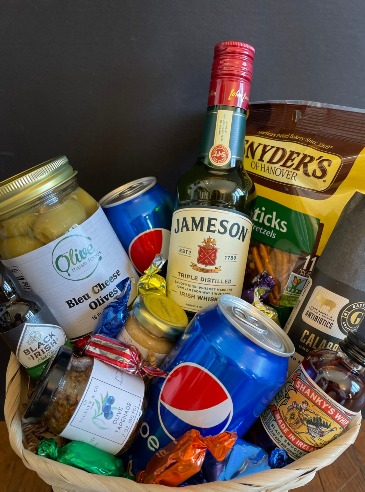 Celebrate Leprechaun Style
Exclusive to Prairie Friends and Flowers celebrate St. Patty's Day with this outstanding basket. This Leprechaun basket includes: Jameson 375ml, Olives, Pretzels, Garlic Mustard, Olive Tapenade, Summer Sausage, Shanky's Whip, Black Irish Cream, soda and chocolate.
Enjoy this fun boozy basket that is exclusive to Prairie Friends and Flowers. Basket includes, mule cup, Fever Tree Ginger Beer, Rose's Sweetened Lime Juice, Deep Eddy's Lemon Vodka, Tito's Vodka, Deep Eddy's Cranberry Vodka and pretzels.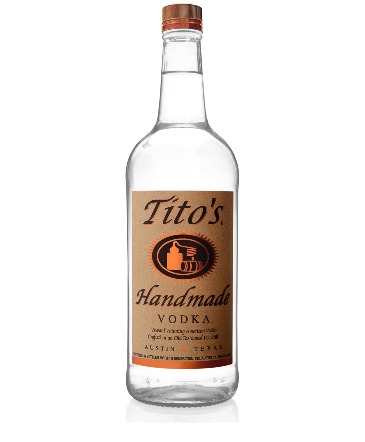 Add this delicious wine to any order. You must be 21 years old to purchase or receive this product. Identification is required at purchase and delivery. Tito's Handmade Vodka is America's Original Craft Vodka. Tito's is a batch distill corn-based vodka using old-fashioned pot stills and the vodka is naturally Gluten-Free. Tito's Handmade Vodka is distilled and bottled by Fifth Generation Inc. in Austin, Texas on the very same land where the whole venture started. Mixes great with lemonade, orange juice, energy drinks, espresso, coke, soda, seltzer, or a tad of tequila and liqueur are excellent mixers for Tito's vodka.